Note: We received this product for free. No other compensation was provided, and as always, all opinions are our own. We may earn money from links on this page, but we only recommend products we back. Learn more.
I would not call myself a fashionista. I do go for quality over quantity, but outside of that, I am not one to follow the latest trends, fashion, and viral garments. But I do know I like merino wool.
I've owned a few select merino wool items, and I love them all. Comfort, breathability, freshness, and durability all in one. So, I didn't have to think twice when I got to try the long sleeve crew from Isobaa's new Isosoft range.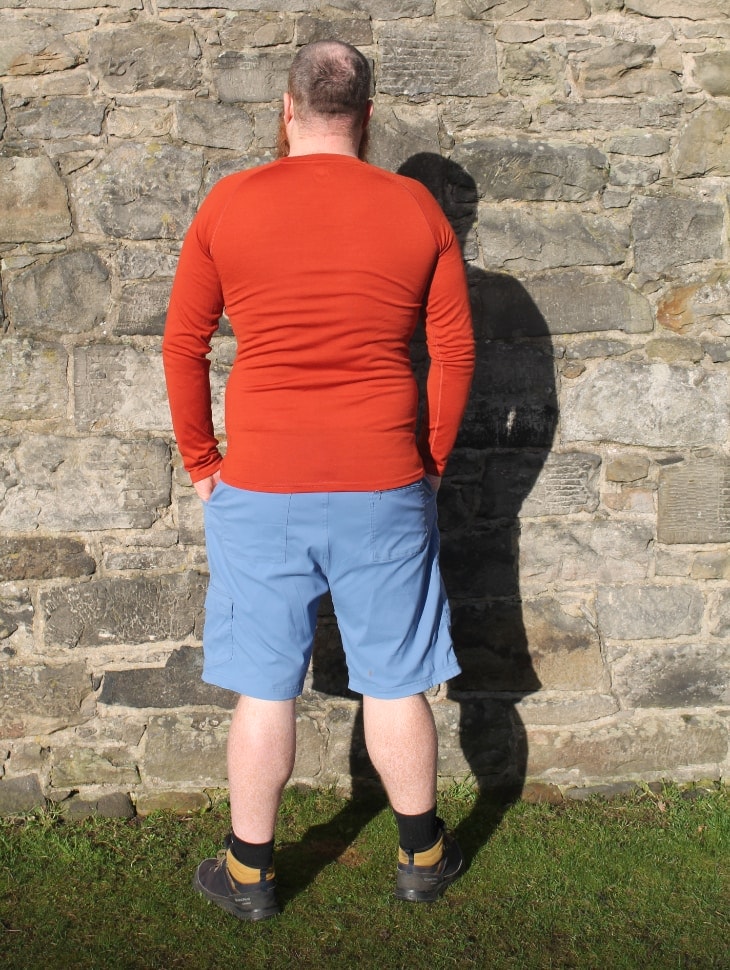 The Isosoft range weaves merino wool with a recycled polyester blend to bring comfort, longevity, and performance. I got hands-on with their clothing to help you choose your next piece of merino wool clothing.
First Impressions
The delivery was as expected, and while both items of clothing (I also got to try the 240 zip neck) were shipped separately, they arrived together. Each was packaged in a cardboard box (fully recyclable) inside a plastic package envelope. The packaging was minimal, with a card tab of care information attached to the garment with a metal pin.
I unpacked the long sleeve crew and held it up. I immediately noticed that the color matched exactly what I had seen on the website, so there were no issues. The burnt orange is vibrant and bright.
The piece had a softness to it, though not as much as a pure merino wool shirt, but that was to be expected with it being a merino wool and recycled polyester blend.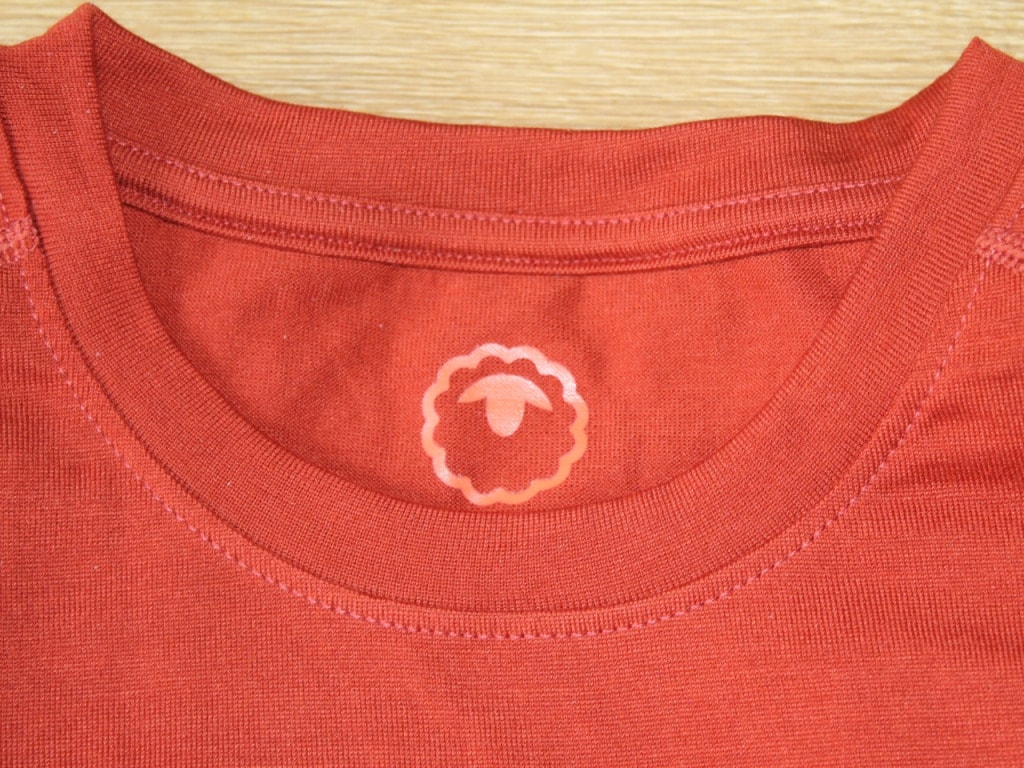 The sleeve has an embroidered Isobaa logo, an Isobaa tag on the hem, and the inside collar has the logo too. One thing to note (in a good way) is the lack of a label on the inside collar or hem. Everything is printed on the inside of the shirt, so there is nothing to annoy when wearing it.
The Look & Fit
First things first: trying on the long sleeve crew. When ordering through the website, I enjoyed seeing models more of my body type in the attached photos on the product page, and that helped to give me a better idea of what would look good on my body type.
There was also a sizing guide included based on body measurements. I chose the XXL (the largest size available and a size up from my regular XL).
The long sleeve crew was a little tight when I tried it on, which was disappointing as I had chosen a size up, and there was no size above this one. However, it is not so tight that I will not be able to wear it, but I will use it as a base layer.
I had no complaints at all about the comfort level. As mentioned previously, there are no tags to rub or chafe, and the blend of merino wool and polyester blend is soft, and I know it will not scratch as I move around. In addition, the material has some stretch to it, so while it does fit a little snugly, I didn't feel constricted.
The color is perfect, and the material is lovely. I suggest choosing a size larger than you usually would and utilizing the sizing guide.
Material
Merino Wool & Polyester Blend
I know merino wool, so I know it will keep me warm when it is cold and cooler on warmer days. It works well as a base layer (especially when blended with polyester) that will wick away moisture. Merino wool also has antimicrobial properties, so you don't have to clean it as often, and it will get rid of odors without washing. All you have to do is hang it where the air can circulate and let the wool do the rest.
The more I wear the long sleeve crew, the more I enjoy the wool's softness combined with the polyester's elasticity.
Care instructions are easy—simply hand wash or machine wash on a gentle cycle at 30 degrees. Always use natural detergents and softeners with merino wool and allow it to air dry instead of tumble drying.
Features
Merino Wool blended with GRS certified Recycled Polyester for comfort and performance.
Vivid color.
Comfortable, odor-resistant, and moisture-wicking.
No annoying labels or tags: folded ISOBAA hem label and printed tags.
Raglan sleeves offer freedom of movement
Printed care instructions.
Double-stitched hem & cuffs
Embroidered ISOBAA sheep logo on the sleeve in the same color as the crew shirt.
Flatlock seams for comfort and durability.
Easy care & quick drying.
Recycled & recyclable packaging.
Approximate garment weight: 220g (XXL)
Bottom Line
Will I wear this Isobaa long sleeve crew?
Yes, I will, and you should too. This will be my base layer for walking, hiking, exercise, and other activities where I get my body moving.
While you could wear this as a top layer, it shines as the foundation. The odor control and moisture wicking give it an edge over cotton blends, and the material is thin and unobtrusive.
The long sleeve crew might be a little on the small side, but it is an item of clothing I will wear. And while we often talk about growing into things, this might be a garment that keeps me active, so I can better shrink into it.