Note: We received this product for free. No other compensation was provided, and as always, all opinions are our own. We may earn money from links on this page, but we only recommend products we back. Learn more.
I learned about Isobaa as a brand and what clothing they offered after being contacted by them to try and review some of their clothing. As a result, I now know that they produce high-quality clothing (mainly merino wool) with as little impact on nature and the environment as possible.
The Isosoft range is brand new and designed to be everyday wear. The combination of merino wool and polyester blend is ideal for those on the go or for exercise and activity.
I got hands-on (or is that body-on?) with the 240 Zip Neck to give you the lowdown on what to expect.
First Impressions
I ordered two pieces of clothing (I also got to try the 180 long-sleeve crew), and they were shipped and delivered quickly. The two boxes were delivered together inside individual plastic envelopes (everything is recyclable), and I was glad to see that packaging and tags were kept to a minimum (in line with Isobaa's ethos).
The first thing I did was check out the color and fabric. I liked how the emerald looked in the included pictures on the product page, and I was glad to see vividness in real life. The colors on the website are true to real life.
The softness of merino was not quite as soft as pure merino wool, but that is to be expected as it is blended with polyester.
Comfort is added by what is removed. There is no tag on the inside hem or collar, so there is nothing to rub against your skin when wearing it. I like the minimalist look and feel of the zip neck.
The Look & Fit
I am reviewing an item of clothing, so the first thing to do is try it on. I used the sizing guide on the product page and the attached photos of the clothing being worn to make my size choice. I chose XXL (I usually wear XL), and the fit was great.
It is not a color I usually wear (not sure if that is through choice), and I have been looking to add more color to my wardrobe, so this was the perfect addition. I liked how it looked when I put it on and was happy with my color choice (emerald).
The material has some stretch to it, giving great flexibility of movement. The seams feel tough without adding any chafing points. There are also thumb holes that hold the sleeves in place when removing additional layers and stop them from riding up when you are moving. The garment has the softness that I associate with merino wool, even with the woven polyester blend.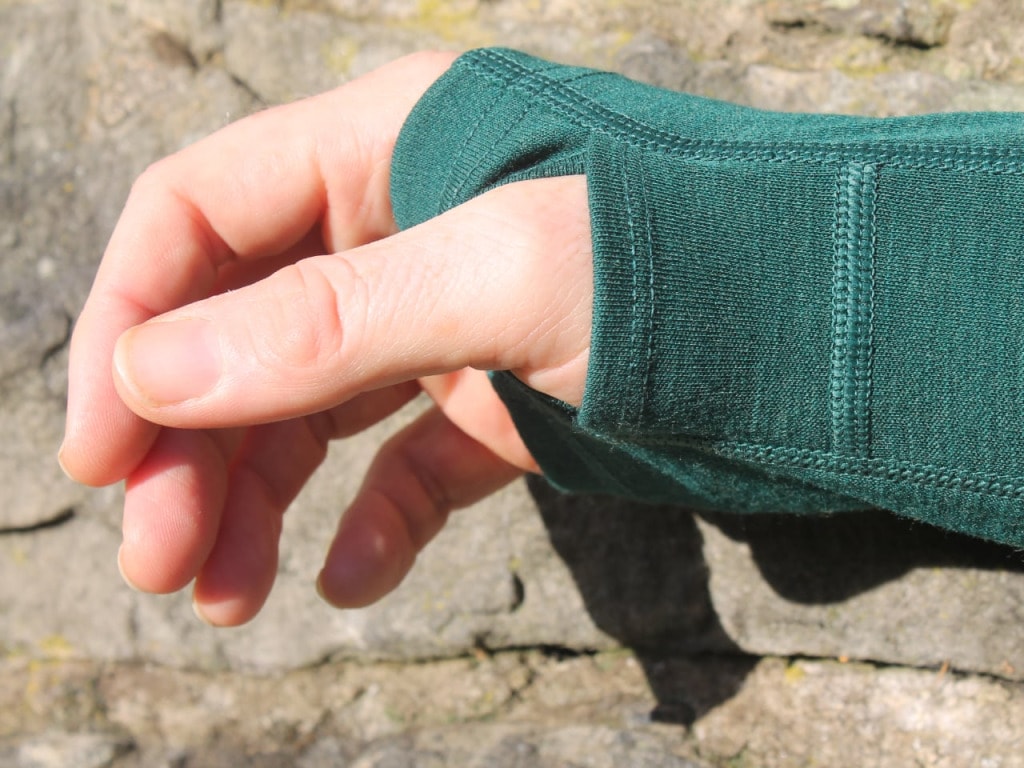 I am a big fan of the bright and vivid green (emerald) and the fit. Choose a size larger than you usually would and utilize the sizing guide, especially if you will wear layers under the Isosoft zip neck.
Material
Merino Wool & Polyester Blend
Merino wool is an excellent option for anyone looking for temperature control in a single piece of clothing. The tight-knit fibers allow air circulation and breathability while still locking in heat—you are kept cool on hot days and warm on cold days.
Adding a polyester blend gives mobility without feeling constricted. Polyester is also great at wicking away moisture (just like merino), and this keeps you dry for longer and cuts down on odors (merino is naturally antimicrobial too).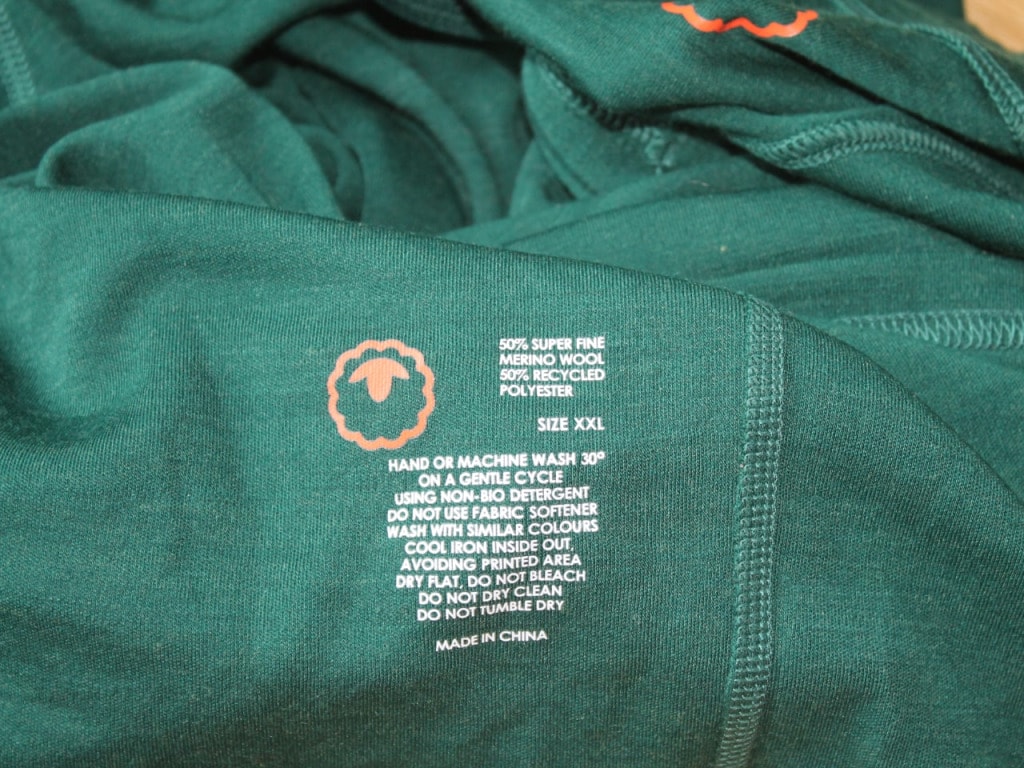 Merino wool does not need to be cleaned very often, so you won't have to wash your Isobaa zip neck excessively, but adding polyester means you will have to wash it more than pure merino. Use a gentle setting at 30 degrees or below and a natural detergent. Air dry rather than tumble dry.
Features
Merino Wool blended with Recycled Polyester for toughness and performance.
Thumb holes at the cuff to keep the garment in place.
Odor-resistant, moisture-wicking, and breathable.
No interior labels—labels are printed inside and sewn into the hem.
Double-stitched seams.
Embroidered ISOBAA sheep logo matches the product color.
Zip on the chest for added comfort.
Flatlock seams.
Easy to wash and dry.
Approximate garment weight: 350g (XXL)
Bottom Line
Is this a garment I will wear regularly?
Yes, I will add this to my wardrobe and use it as a middle layer. It fits nicely over a t-shirt and provides a good base layer to be worn under a jacket (it can also be worn as a top layer in warmer months).
The Isobaa zip neck is the perfect gym or activewear. It gives a lot of mobility and flexibility while wicking moisture and keeping odor to a minimum. And it looks fantastic too.
I wanted to add color to my wardrobe, and that mission has been accomplished.