Note: Durability Matters is reader-supported. When you buy through affiliate links on our website, we'll make a small commission, without impacting your price. Thank you. Learn more.
With so much waste in this world and the associated impact on the environment, it is no wonder that many companies are cutting down on theirs. With so much at stake, the less waste we can all produce, the better. Large companies are also finding that limiting their waste is saving them money in the long run, and attracting more customers.
What Is Zero Waste?
When we think about zero waste, we are thinking about exactly that — brands and companies who are committed to zero waste and implementing strategies to reduce their landfill waste to almost zero.
Along with helping the environment and climate, a zero-waste approach is great for the local community and bottom-line profits. Instead of packaging and other waste being thrown into a landfill, any waste is re-purposed and used again. It is a win-win situation.
So, which brands and companies are leading the way?
1. Patagonia
Patagonia is a company dedicated to keeping its own carbon footprint as low as possible, and that drive has been a part of its business model since its foundation in the 1970s. Using recycled materials is just one way in which Patagonia tries to do right by the planet.
Since 2011, and the launch of their Common Threads Initiative, they have taken their planet-sparing behavior to the next level. Patagonia offers lifetime guarantees on their products, will repair any item you buy from them, and donate any unsold products to victims of disasters. As a last resort, they will recycle retired items sent to them by their buyers, ensuring there is never a reason to dump your old Patagonia items in a landfill.
2. Truthbrush
Every home has a toothbrush. So, when every home throws out plastic toothbrushes regularly, they build up to a big problem. Truthbrush offers an organic bamboo brush instead, designed to biodegrade in a landfill. The design is clean and natural, and since bamboo is naturally antibacterial, safe as well. Try switching to one of these toothbrushes for an eco-friendly change in your daily routine.
3. BAM
Feeling like wearing wood to work? The clothing made by BAM uses bamboo fibers. Bamboo is fast-growing and requires less water to grow than most textiles, so it is an environmentally friendly alternative. The result is durable, breathable, absorbent, and irritant-free clothing. BAM offers a whole line of products, from tops to bottoms and activewear to underwear. It might seem a little odd a first, but once you feel how soft bamboo fiber clothing is, you'll never want to go back.
4. Dr. Bronner's
Talk about cleaning up the environment! Dr. Bronner's makes every kind of soap under the sun, and packages them in waste-free containers. When possible, like with bars of soap, the packaging is recyclable paper. For liquid soaps and shampoos, they come in a bottle made from 100% post-consumer recycled plastic. To cut down on greenhouse gas emissions from running the recycling, Dr. Bronner's even limits the number of bottles which are shipped overseas, opting for local recycling and bottle-to-bottle recycling.
5. Seed and Bean
Indulgence without compromise: Seed and Bean makes zero-waste organic chocolate that is delicious and sustainable. The sweets treats are wrapped in compostable packaging like Natureflex, a cellulose film that looks like plastic but is made from eucalyptus wood pulp. By also turning to small-scale suppliers, Seed and Bean are committed to keeping their green footprint as small as possible. This UK company was one of the first chocolatiers in Britain to go zero-waste, so you can enjoy their suite of funky flavors worry-free.
6. Elephant Box
The bento craze is in full swing, and Elephant Box offers a sleek, reusable lunch box to cut down on your packing waste. By switching to one of these stainless-steel containers, you eliminate sandwich bags, snack wrappers, and other plastic landfill-cloggers. With a number of options for size and shape, you can fit any meal in one of these boxes. Perfect for preparing a meal and taking it to work or school.
7. KeepCup
Worried about the mound of disposable coffee cups stacking up in your trash? Try one of these reusable mugs from KeepCup. They are sturdy and come is as many styles as you could ask for. Since disposable coffee cups are lined to prevent leaks, they often can't be recycled. A reusable mug can keep hundreds of disposable cups out of the landfill, while showcasing your personality and keeping your brew warm.
8. Bambooka
What's cooler than a sick pair of shades? Shades that are sustainable and eco-friendly, that's what. Bambooka sunglasses are made with no plastic whatsoever, instead using a species of giant bamboo to make their frames. These glasses are break-resistant and hardy. They also have plenty of designs, some of which emphasize the beautiful bamboo wood and some which look just like regular sunglasses. If that wasn't enough, Bambooka donates a portion of its proceeds to Vision Aid Overseas to provide eyecare to underprivileged countries.
9. Po-Zu
Po-Zu's shoes are made from apple skin waste from the organic apple juice industry in the Italian Alps. They offer a range of well-crafted and good-looking shoes, made from apple skin that helps reduce the environmental impact of shoemaking.
10. Teapigs
Want natural tea blends in natural packing? Teapigs offers teas sorted to fit your mood, teas for whether you take it black or with milk; their selection is top-notch. Teapigs was also awarded the first Plastic-Free Trustmark from A Plastic Planet, certifying the packaging as being completely, 100% free of fossil-fuel plastics. The next time you are looking to buy a tin of tea, try this selection of tea and matcha that comes in biodegradable and eco-friendly packages.
11. Subaru
Everything at Subaru is reused or recycled. In the past 12 years, nothing from Subaru's manufacturing plants in the US and Japan has gone to waste. Nothing has been deposited in the local landfills. The amazing thing about this is that when they implemented strategies to produce zero waste, they actually started saving almost $2 million annually at one of their US plants.
How does Subaru do this? The push for zero waste came from the employees. As a group, they figured out that up to 96% of all the vehicle components could be recycled. Once they got into the mindset of reducing their waste, the rest was easy.
12. Toyota
Toyota is another vehicle manufacturer which figured out that they could reduce their waste, and reuse and recycle their way to becoming a better company. They are also a founding member of the U.S. Zero Waste Building Council.
Toyota has 27 facilities in North America alone which are classed as zero waste, and meet all of the Building Council's criteria. 96% waste in the landfill equates to over 900 million pounds which would have been thrown out. That is a lot of waste saved.
13. Ethique
Ethique is the world's first beauty brand with zero waste. When the founder discovered how much plastic packaging was thrown away each year, she set out to create a brand which would combat this waste. The result was solid bars of shampoo and conditioner. Instead of a large plastic bottle which was thrown away once empty, there was now no waste at all.
The company is leading the way with beauty products, and more and more companies are following suit.
14. Google
If you have been Googling 'zero waste,' then you may have been using a zero-waste company to do so. A company as big as Google needs to be dedicated to zero waste if they are going to have an impact in this world, and they certainly are.
The focus began in their data centers, and 6 out of 14 have been converted to zero waste. Along with this, Google also recycles and reuses 86% of its non-data center waste. There has also been a big push on composting and reducing organic waste. With the employees on board, the amount of waste is slowly diminishing.
15. Microsoft
Microsoft is another large company and, with more than 44,000 employees working in their Washington location alone, it is no wonder that they have decided to tackle their waste. They do produce a lot of it, after all. They recently implemented programs to reduce their carbon footprint by keeping 90% of their waste out of the landfills.
They were the first technology-based company in the world to be awarded the zero-waste certification from the Building Council. They have a power management system which reduced their total power usage by 27%. They also instituted a work from home program to help employees cut down on their carbon footprint.
16. Sierra Nevada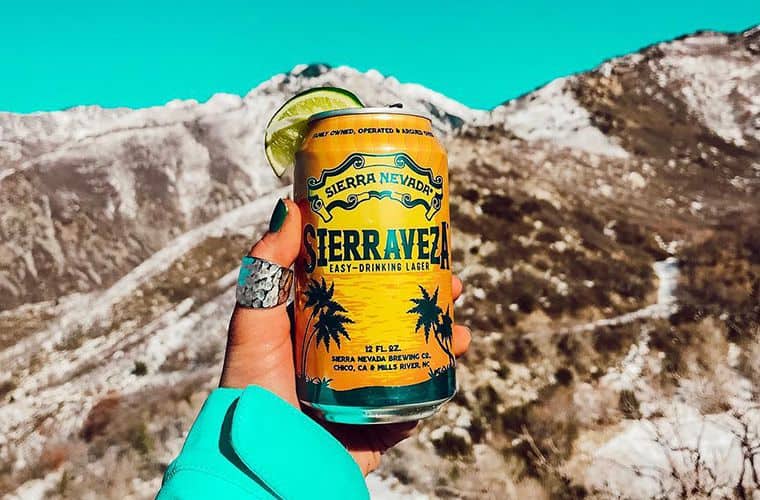 As a company, would you like to save more than $5 million by keeping almost 100% of your waste out of the landfills? Well, that is exactly what Sierra Nevada did. They were certified as a platinum-level zero waste company by the U.S. Zero Waste Council in 2014. So, what did they do?
There are a lot of leftover hops and barley (~150,000 pounds daily) which are sent to local farms to be re-purposed as feed for cattle and other animals. In their California location, more than 5,000 tons of organic waste has been composted and reused. They also use some of this compost in their own fields. Let's raise a glass to this recycling.
17. New Belgium Brewing
New Belgium Brewing is another brewing company which is actively reducing its waste. Much like Sierra Nevada, they keep almost 100% of their waste out of the landfill. They are also a certified platinum-level zero waste company.
The waste reduction started with an audit of more than 500 of their waste collection points in their Fort Collins location. After the audit, employees got together to discuss how they could repurpose all of the waste instead of it going to the landfill. This all led to minimal actual waste, and a way to compost all of the organic materials.
18. Fetzer Vineyards
Much like beer companies, wine companies produce a lot of organic waste. They also have a lot of water waste and greenhouse gasses. Fetzer has committed to becoming net carbon positive by 2030. There are a number of ways in which they are doing this.
They were the first wine company in California to operate on 100% renewable energy. They also compost their organic matter and reuse their wastewater. By adding worms and microbes to the water, the waste is taken out and what remains is clean water.
19. Unilever
Unilever has 240 factories and 400 sites around the world which keep 100% of their non-hazardous waste out of the landfill. Not only has this saved them from having a lot of waste, but it has also saved them over $225 million. Recycling and reusing really does make a big difference.
Along with recycling and reusing, they have committed to making all of their packaging recyclable, reusable, or compostable by 2025. To do this, they are currently creating new technology to make this possible.
20. Tonle
Tonle is an ethical and zero-waste fashion brand. They have set out on a mission to reduce fashion waste. Most of the waste associated with fashion comes from the amount of water used to make clothes. Around 2,700 liters can be used to make one t-shirt. The clothes are made in Phnom Penh, where a team of zero-waste workers is using less water, fewer chemicals, and creating recycled paper in the process.
Tonle has also partnered with local organizations which hand-carve reclaimed wood into buttons, belts, zippers, buckles, and more. A weaving group in Cambodia also creates zero-waste textiles from recycled fabrics and scraps.
21. Colgate-Palmolive
Colgate-Palmolive announced their commitment to a healthy, sustainable future; and this announcement wasn't just empty promises. The Colgate group has more truly zero waste facilities than any other company in the world. And, to prove their commitment to sustainability, by 2025 the company aims to have 100% TRUE zero waste certification for their worldwide operations. TRUE stands for Total Resource Use and Efficiency. In this context, 'zero waste' means a diversion of at least 90% of solid waste is diverted from landfills.
22. Procter & Gamble
Procter & Gamble have a mission to eliminate manufacturing waste, which makes up 95% of their total waste. At the moment, 55% of their sites are now zero-waste when it comes to sending waste to the landfill.
In Hungary, production scraps are sent to a local cement company to be incinerated for energy. In China, production waste is composted and used as the soil in local parks. In India, manufacturing scraps are shredded and compressed to make wall partitions.