Note: We received this product for free. No other compensation was provided, and as always, all opinions are our own. We may earn money from links on this page, but we only recommend products we back. Learn more.
Belts are not often something that we think about buying until the one we use starts to wear out. And that is often the problem, isn't it? It seems like we've only just bought a belt when it starts to break down.
There is a good reason for that. They are put under stress and strain; friction is constant and that rubbing frays most materials. What is needed is a high-quality leather belt.
I had the pleasure of trying out the Vera Forma top-grain leather belt, and it might just be a belt that lasts you forever.
The Material
The belt came shipped in its own bag, and that added some luxury to the product before I even tried it on. I know that real leather products are generally high in quality, and the extra touch had me anticipating a beautiful belt.
When I pulled it out the bag, the fresh leather smell hit me, and I immediately loved the black-dyed leather. It creates a more flawless look than other leather products, but if you look closely, especially in the light, you can see the grain of the luxurious leather.
As with all leather products, by especially so with leather belts, the look of the leather is going to change over time, adding more and more character. A leather belt is going to be bent and strained when worn, and that will create more and more slight cracks in the finish, adding natural beauty.
Being leather, the belt is going to hold up to regular wear and tear much better than other belts will. Where other materials will fray and break apart, leather is only going to become more beautiful over time. The leather does not stretch, so you are not going to lose functionality over time. When you have worn it for a few days to break it in, or had it as part of your wardrobe for a few months, it is not going to become looser.
Related: How Long Does Real Leather Last?
Excellent Craftsmanship
The leather is tough, and I know that it is going to stand the test of time, so I was glad to see that attention had been paid to some of the weaker points of the belt. The metal buckle is thick, and I really like the matte black finish on the metal. There are two metal rivets attaching the folded leather in a loop to hold the buckle. The leather is not going to break down easily, and I am sure that the buckle is going to last too.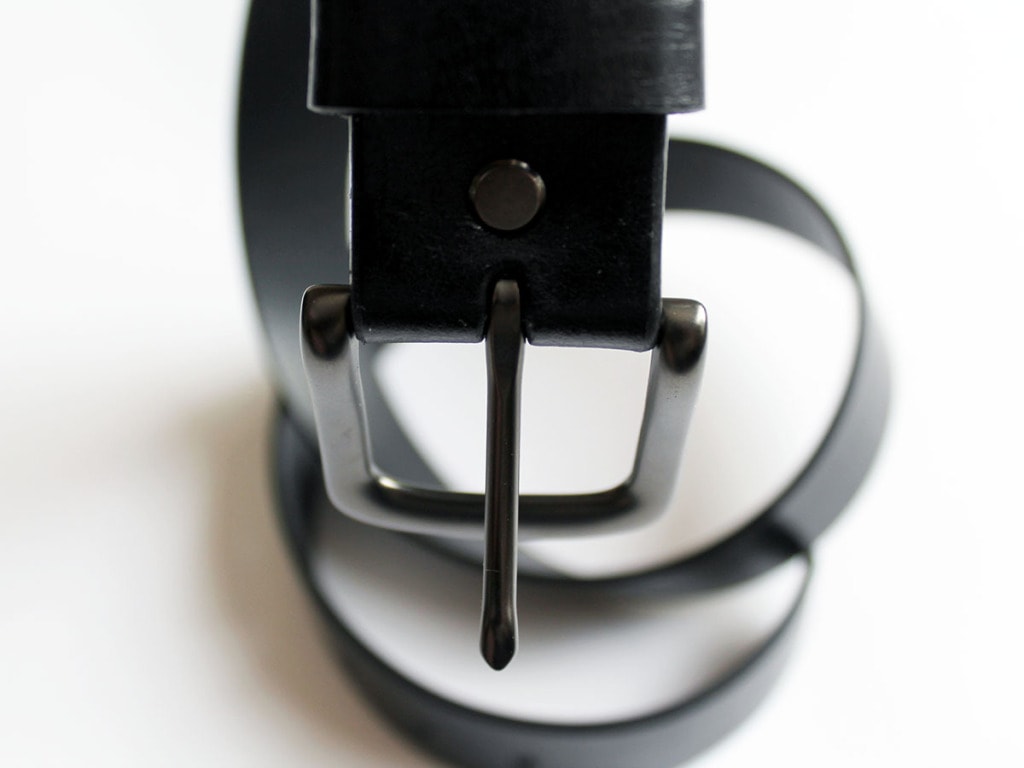 The belt is thick, and I like this. Thin belts can dig in when worn around the waist, often fooling over too easily, but the Vera Forma leather belt is thick. This not only gives you a chunky and elegant look, but it adds more comfort to your daily life.
The belt is also extremely light for being a high-quality and durable leather belt, and that gives you more freedom. When you are wearing a belt, you don't want to feel that you are wearing it, and you get that with Vera Forma.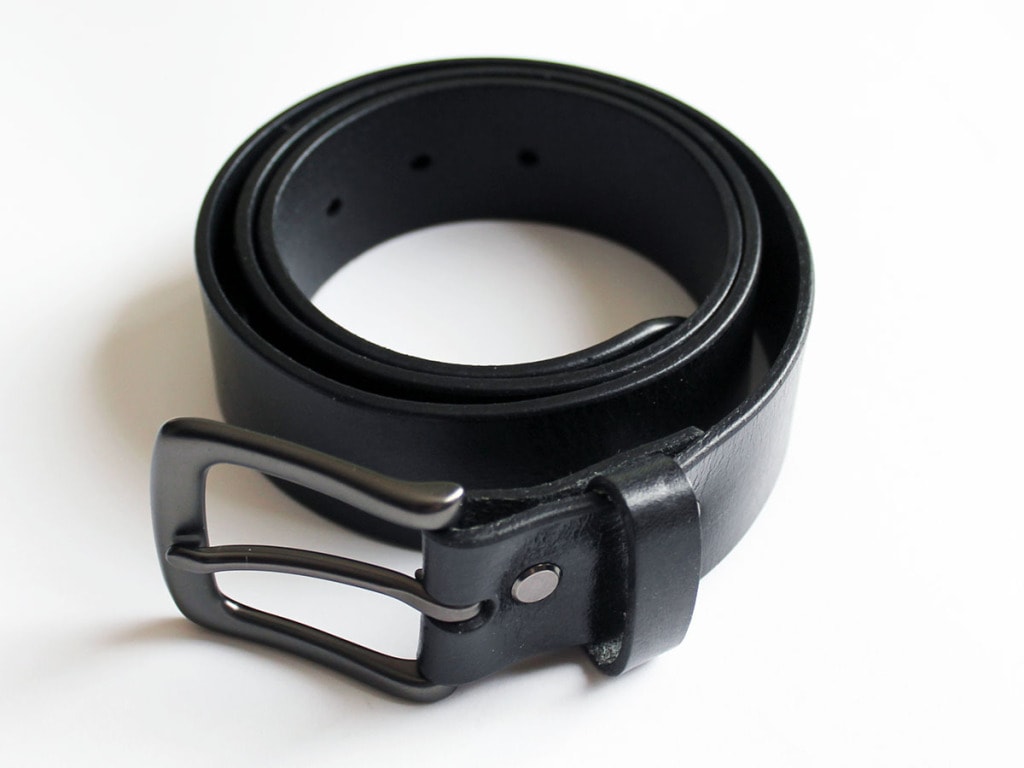 There is no stitching on the edges of the belt, and that means no edges to fray or thread to come loose.
The belt is locally made in the USA.
Who Is This Belt For?
Because of the look of the belt and the finish of the leather, this is a leather belt that will be as at home paired with a suit as it will when used as a work belt. I could see myself wearing this to work if I worked out of the house, and that could be an office or a construction site. The belt would work in almost any work setting. On the other side, I will definitely be wearing this when dressing up for a night out. The matte black finish means that it pairs with almost anything.
I don't like to generalize, but this is definitely a leather belt that can be used by anyone. It is functional, comfortable, and stylish.
Conclusion
I already needed a new belt, so this was a welcome surprise to have a brand-new leather belt to add to my wardrobe, and it is an accessory that I will be wearing a lot.
One of the things that I like best about the belt, other than the amazing leather and construction, is the affordability. Leather belts can be expensive, but that is not the case here. Obviously, it is not the cheapest belt in the world, but you get what you pay for, and you are getting a lot more than expected here.
I like this belt. There is nothing too fancy going on, so you get exactly what you expect—a durable leather belt that does the job.