Note: We received this product for free. No other compensation was provided, and as always, all opinions are our own. We may earn money from links on this page, but we only recommend products we back. Learn more.
A couple of years ago, winter came, and I found out the hard way that my car battery was dying. Some iffy starts at -22°F (-30°C) and the eventual failure of my battery meant the purchase and replacement of a new one.
That was the easy part. The hard part was waiting around for someone to come and give us a jump start and then being late for my subsequent appointment.
If the Topdon TB6000Pro had been in my toolbox, things might have been different. I never knew there was such a device until this past month, and I had no idea that I needed one.
With the promise that my previous procrastination and mistakes would be a thing of the past, I eagerly awaited the device that could both test and charge my car battery (and more).
What's In The Box
The device came wrapped in bubble wrap, and I found the box undamaged inside. The box contained:
The Topdon TB6000Pro Smart Battery Charger & Tester (beta model)
A set of ring terminals
A semi-thick instruction manual
The tester and charger is blocky (in a good way) and sturdy, and there is some heft to it (which is nice), and it gives an overall sense of durability.
On one side of the charger/tester, there is a power cord with a regular electrical plug that can be plugged into any wall outlet to charge your battery. On the other side, we have the red and black alligator clips that connect to the positive and negative battery terminals.
There's also an alternative ring connector, and it is simple to switch between the two.
The manual might be thick, but that is only because the instructions are given in six languages, with one being English. The actual instructions are not too comprehensive from my quick flick-through.
Last, but not least, is the power button. The charger/tester has one button on the top to switch it on and off. While the power might come from that button, the real power of the device comes from the downloadable app.
The Mobile App
I have an Android phone, so I went to the Google Play store and searched for "TB6000Pro." The app popped up first in the search, and I hit download. It only took a few seconds before it was ready to use.
To pair with the device, I did the following:
Turned on the Bluetooth on my phone.
Plugged in the charger/tester.
Held down the power button to turn it on.
Selected the battery.
And, I was in.
The app has three main screens:
Home: Smart Charging, Quick Charging, & Testing Options.
Test Reports: Test & Charge data over time.
Me: Settings menu
Everything looks simple and intuitive, and I cycled through the menus a couple of times. I was not able to do much yet as I did not have the device connected to a battery, but I got an idea of what my options were.
Charging & Testing Features
There are three main features that you will use:
Smart Charging
Quick Charging
Testing
Smart Charging
Smart charging generates a report before the charging begins to give you pre-and post-charging reports for expert data comparison.
This function only supports 12V lead-acid batteries.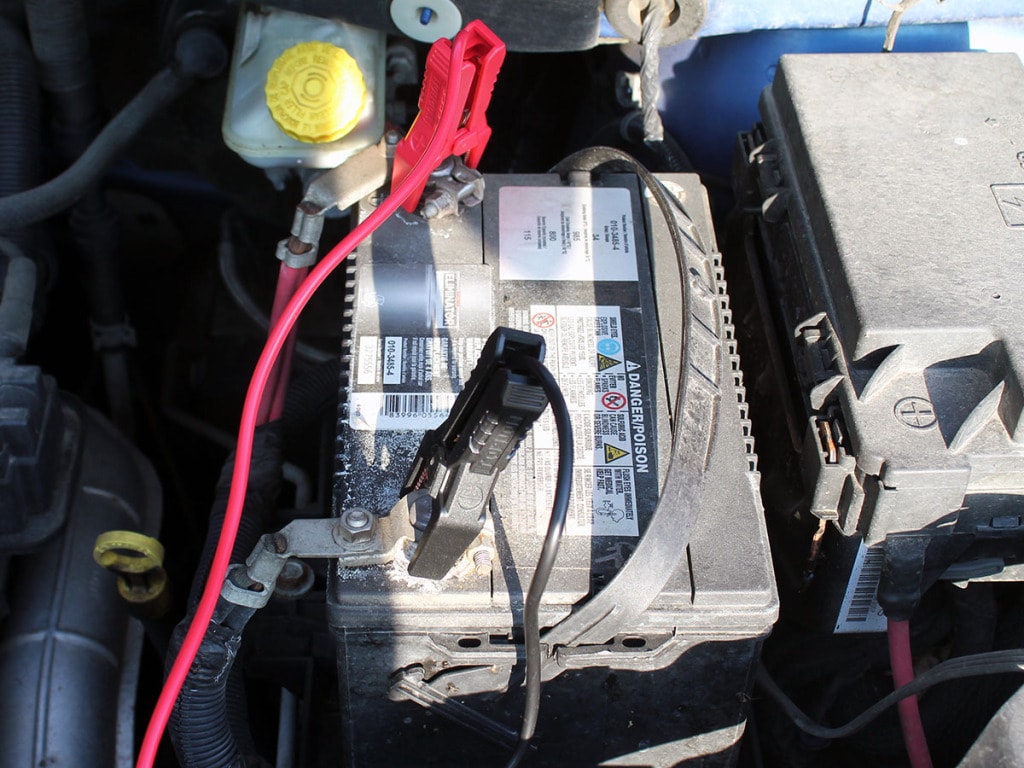 Charging is simple. You input the battery type, standard, and ratio. You can also schedule the charging time if you do not want to charge it immediately. And, you can choose between normal charging and repair charging.
If that is not enough, you can choose the manual mode for a little more customization, and if that is still not enough, you can access expert mode within manual mode, and customize all aspects of the 9-step charging process (that will be explained in more detail in the next section)
The inputs are intuitive, and all you need to do is either select from a selection of menus, enter a number, or move a slider.
Quick Charging
Quick charging lets you select from 6 charging modes:
12V/6A Normal, Lithium, & Supply
12V/A Small
12V/1A Repair
6V/3A Normal
Depending on what you choose, your battery will be taken through a 9-step charging process (for most standard lead-acid car batteries, you will get all 9 steps):
The battery's state and health are checked
Pulse current breaks down sulfates to repair the battery
Low current to prepare for high current
Three stages of charging
Charge to 80%
Trickle charge to 90%
Charge until current drops to 12.5% (charge to 95%)
Charge at 12.5% of maximum to 100%
Check the battery and return to step 8 if needed.
As with the previous charging mode, you can enter expert mode to customize each of the steps to get the best out of your battery.
Testing
You can only test 6V and 12V lead-acid batteries.
As with the two charging modes, you can enter simple details using the drop-down menus, by inputting numbers, or sliding sliders.
There are three testing modes:
Battery Test: regular testing
Charging Test: checks battery while the car is running
Cranking Test: records lowest voltage when the motor is running
Device Output
The Topdon TB6000Pro gives you standard functionality without needing to use the app. You have 6 charging modes and battery testing available to you, but you will not be able to adjust the parameters or customize the 9-step charging process.
Pressing the power button will allow you to switch between the 6 charging modes when the device is powered. If you are testing the battery, you should unplug the device from mains power.
The small screen will show:
Charging Mode
Charging Status
Bluetooth Status
Current Charging Step
Voltage & Current
Remaining Power
The Topdon PR6000Pro In Action
There is no point in testing out a product without actually testing it out, so I set out to try all three testing modes, along with the non-app testing mode.
I made sure the device was unplugged from mains power, and I attached the clamps to the battery (the red first and then the black). The device switched on automatically and the voltage was displayed on the screen. So far a healthy battery.
I ensured that the app was connected to the battery, and I chose the "Battery Test." This is where I ran into my first problem. Nothing to do with the app or device—I had trouble finding my battery info. I could not find it on the battery or online. After some research, I entered some parameters that looked to fit the battery I was testing.
The app started the test, and I got the following results:
I then performed a charging test by switching off all electronics, turning on the ignition, and switching all electronics on. I received the following results: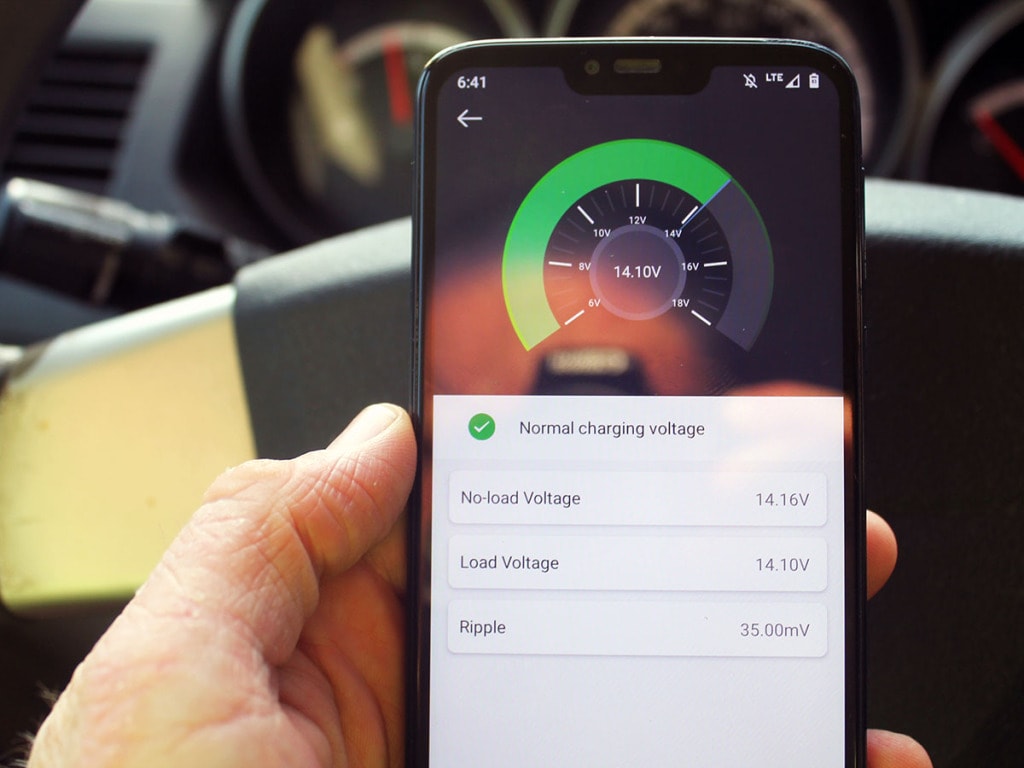 Finally, I performed a cranking test. I turned off all electronics, started the test, and then started the engine. I received this result: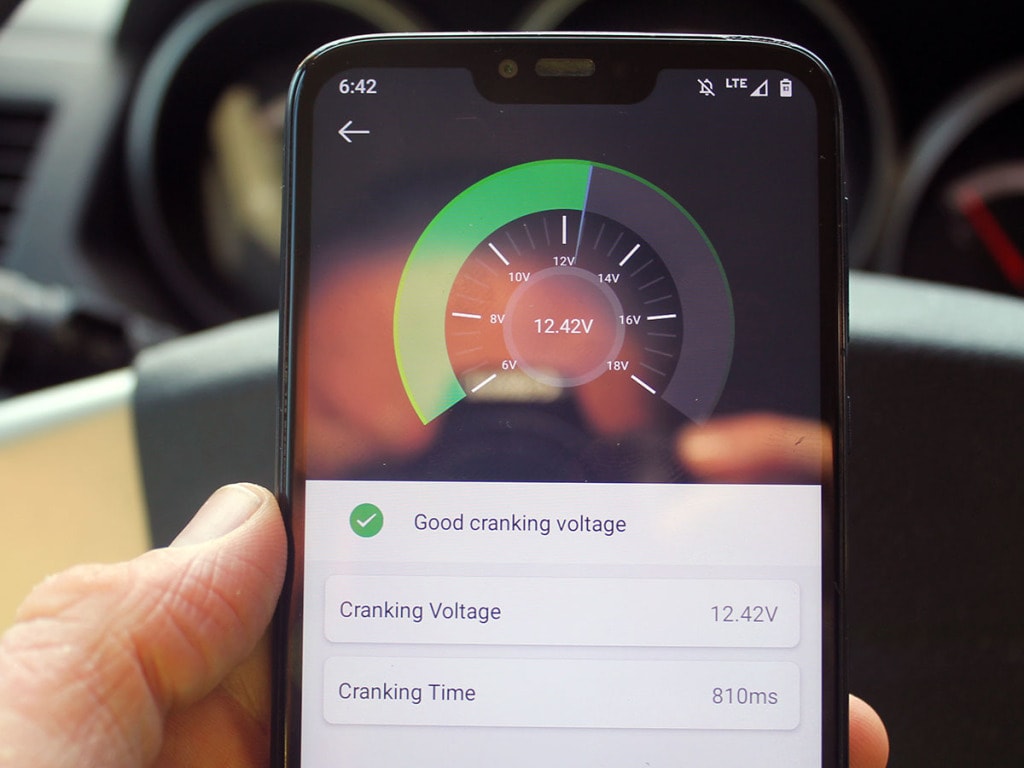 I can't claim to be an expert in batteries, but it looks like my battery is in good condition.
Conclusion
I did not get to try out the charging modes, but that is only because I did not need to, and my battery is relatively new. However, there is going to come a time a few years down the road when I am going to need the charging function.
One thing I know for sure is that the charging functions are going to be easy to use (if the testing is anything to go by). The device is great for beginners (like me) who don't really know what they are doing and experts who want a little more precision and customization.
You can test and charge your battery without the need for the app or smart device (albeit without the same customization), so I can't see any problems with functionality for the average person.
The Topdon PR6000Pro is a well-built device that is easy to understand and use, and I have not yet unlocked its true power and potential of it, but I will be keeping it around so that I can.
Sale
BUY FROM AMAZON