Note: We received this product for free. No other compensation was provided, and as always, all opinions are our own. We may earn money from links on this page, but we only recommend products we back. Learn more.
Gone are the days when you can ride your bike in or out of the city without proactive visibility. From distracted drivers to areas with sporadic bike lanes or no bike lanes at all, it's vital to take measures to be seen. Over the past ten years, I have found myself biking less and less due to moving to areas where drivers aren't used to sharing roads with cyclists and an increase in close calls while biking. So, when I was given the opportunity to review the MPOWERD Luci Solar Bike Light Set, I was thrilled. Not only did I love the concept of the solar-powered bike light, but as the days get shorter, it's the ideal time to test this product.
First Impressions
I didn't have high expectations for this product's appearance when it arrived. It is a bike light after all–a no-frills, utilitarian type of product. However, I was very impressed with the product's packaging as well as the design.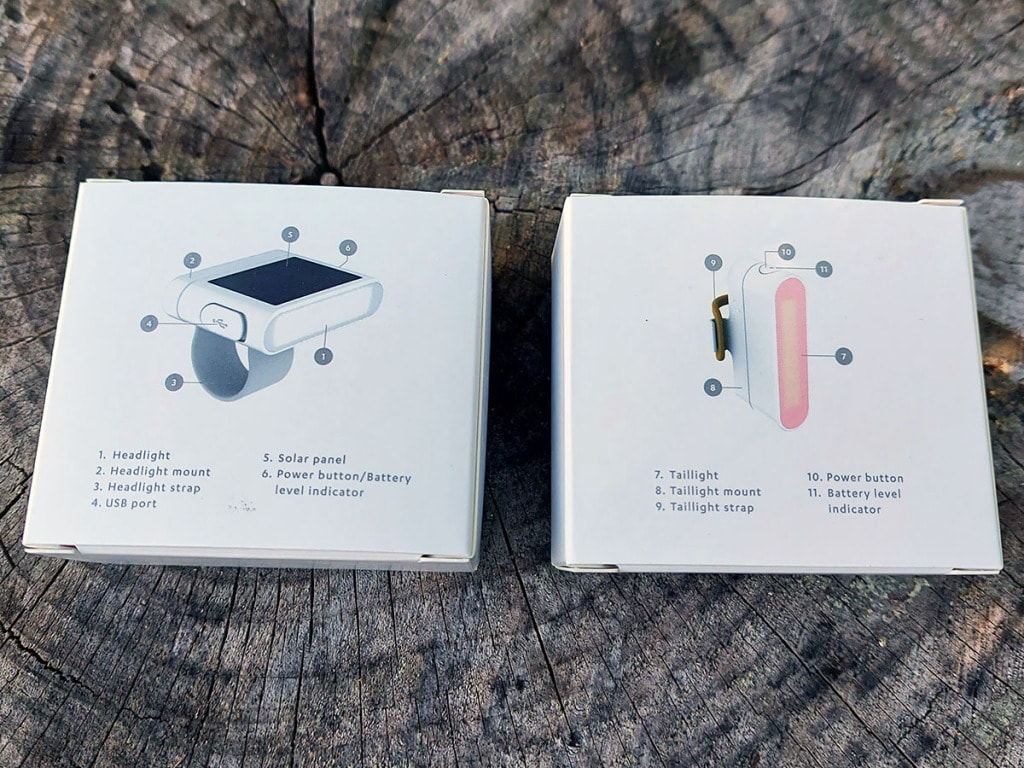 The Luci Bike Light Set was neatly tucked into two boxes–one for the taillight and one for the headlight–within a larger box. Everything within each box is necessary, with the exception of two bands for the taillight (so, it will adapt to your seat post, no matter the circumference of the post).
The packaging reflects the high quality of the product. If you're planning to give this light as a gift, you will not be disappointed with the impression the packaging will make on the gift recipient. It's instantly apparent by the packaging that you invested in a high-quality bike light.
Quality of the Materials and Product
Every aspect of this bike light set exudes quality and thoughtful design. The silicone straps are strong and durable. They hold the light mounts tight to the bike but have enough give that you can easily attach them.
The buttons on the products are easy to find yet sleek, and the lights fit seamlessly into the magnetic mounting pieces and hold securely. I dropped the lights when they were attached to one another, and they held together and didn't show scratches or dents.
Product Specs and Features
The front light features a micro-USB port for charging overnight or during cloudy days. You can plug the taillight into the headlight, so they can charge together.
The headlight shines at 100 lumens and stays charged for 15 hours with a 750 mAh Li-ion battery. It features 10 LEDs. It also has 4 light modes that you can switch between with a press of the power button.
The taillight is 40 lumens and stays charged for 3 hours with a 100 mAh Li-ion battery and 5 red LED lights.
Both lights have battery indicator lights, which let you know when the lights are getting low on battery power and when they're fully charged.
Additionally, these lights are very lightweight. If you're riding to work, you can easily slip them into your pocket, backpack, or bag.
Installation
I was a bit worried when it came time for installation. Why? The product does not come with a manual. That being said, I found the Luci Bike Light extremely intuitive to install. The whole process was done within less than 5 minutes (at most).
The only mistake I made is that I used the second taillight silicone strap to attach the headlight. This was not a big deal at all, though. Also, I found a manual on the MPOWERD website if you feel you need one.
The magnets make attaching the lights to the mounts very easy to use.
Using the Luci Solar Bike Lights
First, these lights have gotten me back in the saddle. I feel very safe on the road and confident drivers can see me. I've noticed many have given me a wider berth than when I've used other lights.
Brightness
I have been thoroughly impressed with these lights. And I am happy to say, the aspect I was most surprised with is how bright these lights are. The headlight illuminates quite a distance ahead of the handlebars as well as to the sides. And the taillight provides very clear, distinct visibility.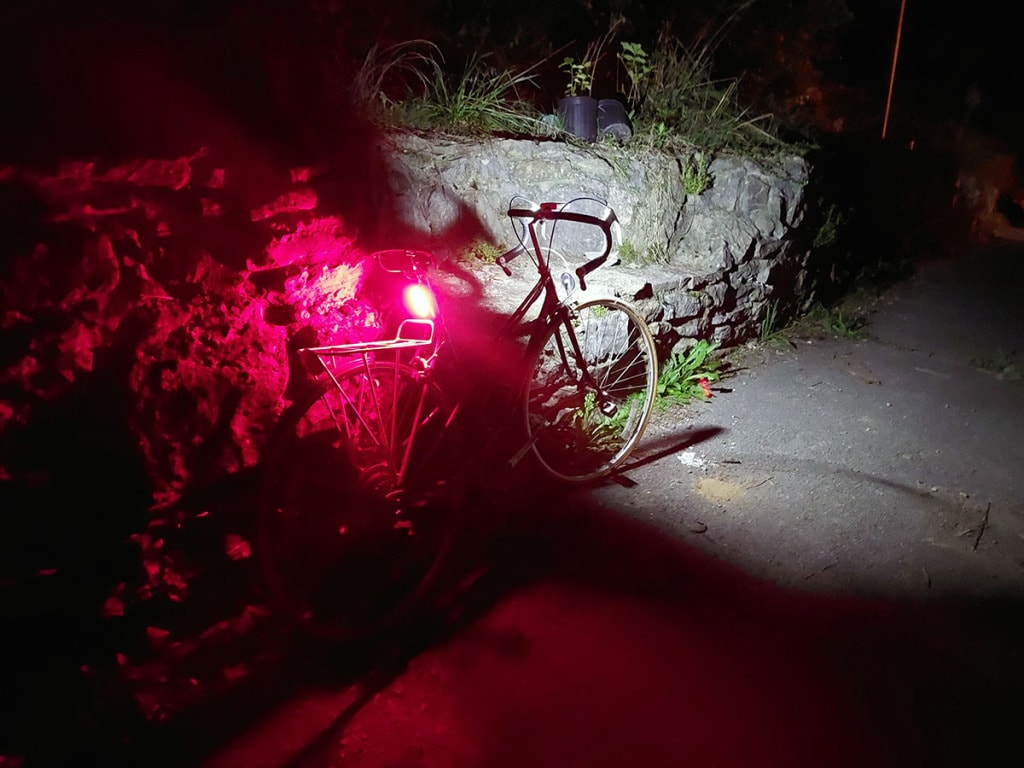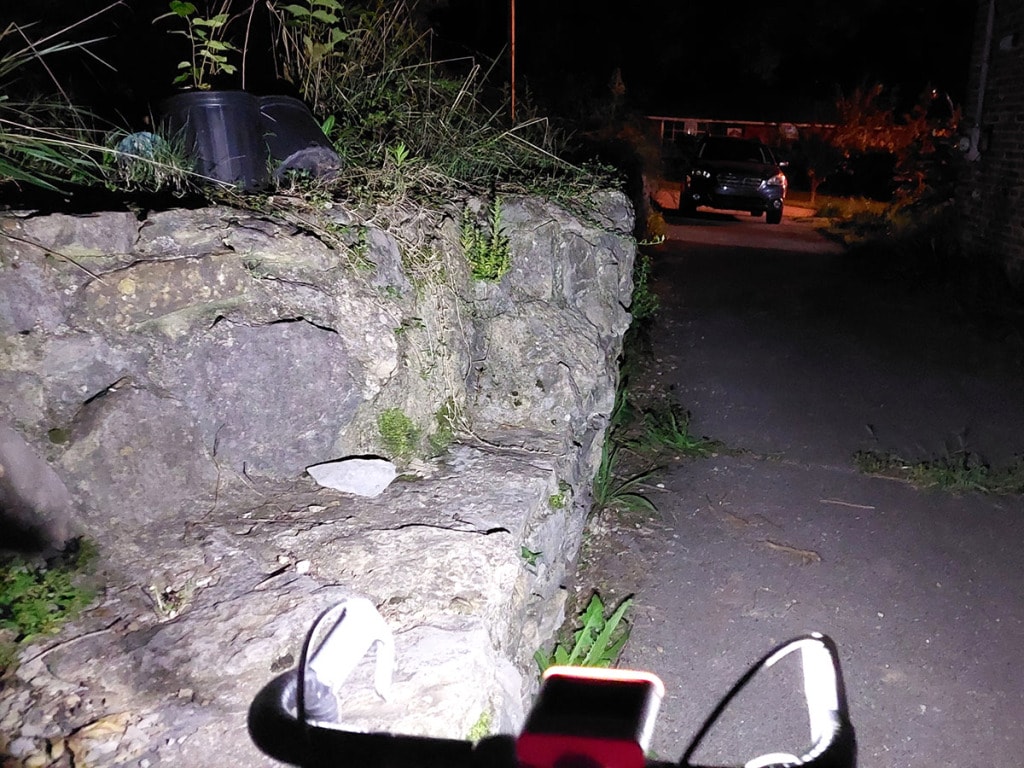 Design & Convenience
In addition to how far these lights 'throw' light or project, they are very convenient. They easily snap on and off to the strong magnets. When I first got them, I wondered what would keep someone from snatching them off your bike when it's locked up outside of the coffee shop or work–well, they're so easy to remove and portable, that it's a non-issue. You just bring them with you. And you can snap them together, so the taillight can recharge a bit.
As far as design goes, these lights are attractive. As weird as that may seem, it's true. The Luci Solar Bike Light Set is modern, sleek, and intuitive. They're also so smartly designed–there are none of those small irritations of misaligning magnets or the light not fitting snuggly into the mount. They are nearly flawless.
Charge
The lights charge quickly and hold a charge. Once I charged the lights via the micro-USB, I did not have to recharge them by plugging them in. The solar panel powers up the headlight and the headlight charges the taillight between rides.
Other Observations
These lights are easily adjusted once installed. If you want to see more of the road, simply adjust the mount so it faces more downward. It's also easy to switch between light levels (or modes).
If you have multiple bikes–maybe a road bike and a mountain bike, you can easily switch the lights between bikes.
These are ideal for anyone that uses a bike to commute in the city. They're also perfect for those that ride back roads.
Durability
This light has gone through rain, sun, and miles of road rides. It has stayed put and continues to look brand new. I've even used the headlight when putting my bike away to light the path to the house and even through the backyard.
Value
These lights are well worth the price. They are reliable, attractive, and I cannot emphasize enough–well-designed. I feel confident they will last, and I will continue to appreciate the quality of light and design.
Drawbacks
I have yet to find any drawbacks so far. I would note that you may not want to always use them on the highest setting since it can be semi-blinding or distracting to drivers.
The Luci Solar Bike Light Set: A Light in the Biking Darkness
I am enamored with these lights. They're neat–and I find myself showing them off. I love the way they look and their performance is impeccable. If you choose to buy this set for yourself or as a gift for a cycling enthusiast, be prepared to be impressed. In fact, after having these lights for the past few weeks, I am looking into other MPOWERD products.