In 1995, according to the Bureau of Transportation Statistics, the average age of all cars on US roads was 8.4 years. In 2019, that number had risen to 11.4 years. We can credit that, among other things, to better durability and reliability.
Cars are running for longer, and that means that the previous, almost unsurmountable, challenge of driving your car beyond 200,000 miles is easily achieved. Improvements in vehicle technology, rust prevention, lubrication, parts, and fixes mean that there are game-changing improvements that can keep your car running for hundreds of thousands of miles.
Research suggests that we often become sentimentally attached to our vehicles (does yours have a name yet?), so keeping your beloved car around for longer is not only good for your mental health but your wallet, too.
Many people don't realize that having your car around for 15 years can potentially save you upwards of $30,000!
There will be repairs and maintenance, but you are not buying a new car, and there is no depreciation to worry about. In fact, you could say that there is only appreciation, your appreciation for how far your vehicle has taken you.
In This Article
The Average Lifespan Of A Car
There are many reasons why people are holding onto their vehicles for longer. Some people choose to, and some have to, but vehicles are being driven more.
The good news is that these modern vehicles are up to the task. Keeping your vehicle beyond the warranty period is becoming more and more common.
So, how long can you expect your vehicle to last?
Today's cars are built to last for 250,000 miles or more with regular care. This is according to Bob Weber, who's a Chicago Tribune auto columnist.
Sure, there are some cars that lend themselves well to running for a long time, and those that need a little more work, but the effort is often worth it. The key is to find a vehicle that will last a long time, and you will be more inclined to have it last.
A vehicle that does not break down much is cheap to maintain, easy to repair, and is going to be kept around for longer.
The Most Reliable Brands In 2020
JD Power has been researching vehicle dependability for over 30 years and, according to the latest results, there are fewer reported issues than ever before.
They complete this research every year and this year they took over 36,000 responses from original owners of 2017 model year vehicles. They measure vehicle dependability by studying how many problems were reported per 100 vehicles and then compare it to industry average, which is 134.
Here are the rankings based on the 2020 Vehicle Dependability Study. The number in parenthesis is the PP100 score (Problems Per 100 cars):
Genesis (89)
Lexus (100)
Buick (103)
Porsche (104)
Toyota (113)
Volkswagen (116)
Lincoln (119)
BMW (123)
Chevrolet (123)
Ford (126)
Mazda (130)
Cadillac (131)
Hyundai (132)
Kia (132)
Audi (136)
Nissan (136)
Acura (139)
Honda (139)
Ram (140)
Mitsubishi (146)
Mini (147)
Mercedes-Benz (152)
Subaru (154)
Infiniti (155)
Dodge (158)
Jeep (159)
Fiat (160)
GMC (162)
Volvo (185)
Jaguar (186)
Chrysler (214)
Land Rover (220)
Most Reliable Models In 2020
What about the top-ranked models within those brands?
Here are JD Power's classifications:
Small Car: Honda Fit
Small Premium Car: BMW 2 Series
Compact Car: Nissan Leaf
Compact Sporty Car: Mazda MX-5 Miata
Compact Premium Car: Lexus ES
Mid-Size Car: Buick Regal
Mid-Size Sporty Car: Ford Mustang
Mid-Size Premium Car: Genesis G80
Large Car: Toyota Avalon
Cars That Are Most Likely To Last 300,000 Miles Or More
So, how do you minimize maintenance and repairs? The best way is to start with a reliable vehicle that has a proven track record.
You also need to choose a car that you want to have for a long time. There is no point in sacrificing essential features to save some money if you are only going to upgrade in a couple of years anyway. This is a long-term relationship, so think about purchasing a vehicle that you want today, and also one that you will want in the future.
Keeping an eye on the features of your vehicle is also going to ensure longevity. Vehicles that are packed with modern safety features (like forward-collision warning, lane assist, blind-spot monitoring, etc.) will stay relevant for longer. Some cars can even drive themselves; others have rear cameras that make backing up safer.
We looked at the cars that have a proven track record when it comes to outlasting the competition. These are cars that are reliable, have good resale value, and clock up the most miles.
1. Honda Civic
Looking for a vehicle that consistently ranks in the top 10 for compact models, then look no further than the Honda Civic.
There are reasons why this model of car sells well, and one of those reasons is that it often makes the list of longest-lasting vehicles, such as the Consumer Reports 2015 list. It is a model of car that is kept by many owners for 10 years or more. It is a car that consistently drives for over 300,000 miles.
2. Ford F-150
If you are looking for a reliable used car, the Ford F-150 often pops up. There are many of this model for sale with over 300,000 miles on the clock. It is also a safe bet that it will go for a few thousand more (at the very least).
The Ford F-150 will soon go hybrid, and, when it does, there may be no stopping it. With less maintenance needed and more miles per dollar, this is going to be a robust and reliable vehicle.
3. Honda CR-V
The CV-R has rated consistently among elite vehicles. It is a top-seller in the US, and there are many people who have this car 10 years after purchasing it. With lots of safety and a ton of durability, this is a vehicle that is on the road for a long time and comes with lots of resale value. You'll have no problem racking up the miles in a Honda CR-V.
4. Toyota Prius
Battery technology has improved a lot. In fact, modern batteries are almost invincible.
There have been stories of Prius batteries lasting well over 600,000 miles. That means that you are able to drive this vehicle for well over 10 years, and it will not need as much maintenance as some others. Consumer Reports also show that the Toyota Prius is one of the most reliable cars out there.
5. Chevrolet Silverado 1500
If you are looking for a pickup truck, Chevy and Ford are among the best picks. We already have a Ford on our list, so it is Chevy's turn.
The Chevy Silverado is a top-seller every year, and they are a truck that will last for well over 300,000 miles. They are built to last, and will endure a lot of abuse both out on the open road, and hunkered down on a work site.
6. Honda Odyssey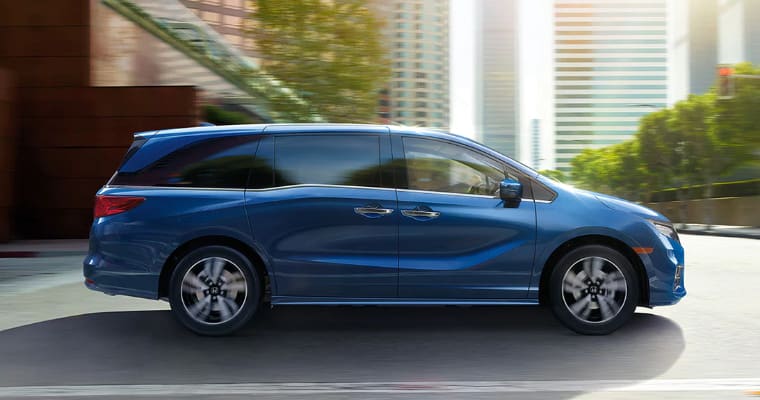 Honda know what they are doing when it comes to reliability and are featured more than once on our list.
This popular minivan can take a beating inside and out and continue on. They are one of the most popular minivans to keep for over a decade. It is also common to see these vans for sale with over 200,000 miles on the clock. Great for families, and it will stay with you as that family grows.
7. Lexus GS
Lexus have always had great reliability ratings, making them affordable and reliable. With many positive reports from independent agencies, this is a vehicle that is going to last you well over 300,000 miles. It is also a car that you are going to want to keep. It is comfortable, accessible, plush, spacious, high-quality, and has the ability to haul a lot of luggage.
8. Chevrolet Suburban
Chevy make great trucks and sturdy vehicles too. These are one of the most reliable SUV's on the market, and you will often find used Suburbans with over 200,000 miles on the clock. Go ahead and get one, for they will last for thousands of miles more.
9. Toyota Highlander
The Highlander hybrid is one vehicle that consumers are reported to keep for more than a decade. The regular Highlander is also kept for over a decade.
They are a solid and sturdy vehicle backed by a robust brand. If you take care of your Highlander, you can expect it to travel far more than 300,000 miles. Invest in the hybrid, and you will save a lot of money over the lifetime of the vehicle.
10. Honda Accord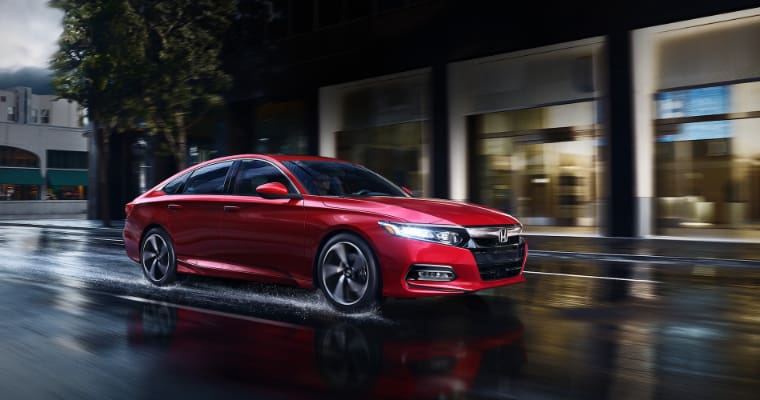 The Honda Accord is consistently one of the top-selling cars in the US, and it is reliable and safe too. It is one of the most common cars for people to drive for over a decade, and you will often find used models with lots of miles on the clock that still drives beautifully.
The Accord is an affordable vehicle, making it one of the best-value cars on our list.
11. Honda Pilot
A mid-size SUV that brings you comfort and mileage. When you compare it to other SUVs on the market, it outperforms them in two major ways. It will quickly rack up the miles, surpassing 200,000 with ease, and it offers exceptional comfort. This is a vehicle that will be around for a long time, and one that you will want to keep around for a long time.
12. GMC Yukon
A strong truck that does not need a lot of maintenance, and one that has no problem surpassing 200,000 miles. If you are ever looking for a used truck, you will often find these with a lot of miles on the clock, but they will drive for many more years with some care.
13. Toyota Land Cruiser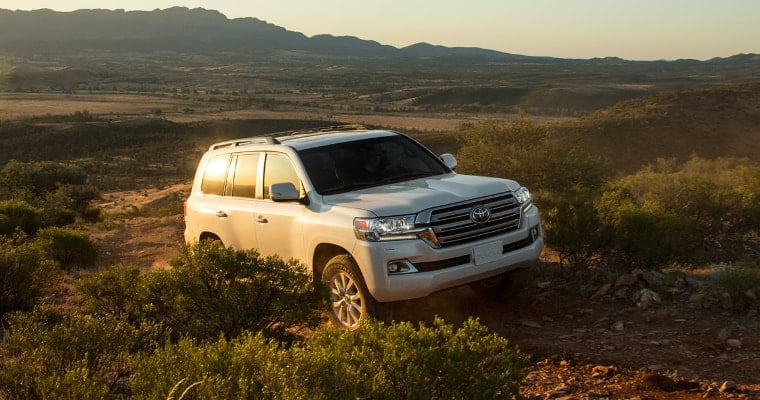 One of the safest and most robust cars that have ever been built. That reliability means that the vehicle will be around for a long time, and you will too. They are comfortable and safe, and a little maintenance and repair go a long way. The Land Cruiser takes advantage of Toyota's advanced engineering to be a vehicle that you can rely on. This Land Cruiser will easily surpass 300,000 miles.
14. Subaru Legacy/Outback
Subarus are great for owner satisfaction. They have a great blend of comfort, reliability, and fuel economy, making them vehicles that will last, and vehicles that you will want to keep around.
Hitting 300,000 miles in a Legacy/Outback will be no problem, and the fuel-economy makes them one of the most cost-effective vehicles to drive. They are easy to maintain and repair, and you have lots of spare parts at your disposal.
15. Toyota Camry
People have always complained about Camrys being boring but, where many see dullness, we see reliability and money saved. The Toyota Camry is a simple and effective vehicle and will last you for well over 200,000 miles.
There are many Camry owners who are still driving their vehicles over 10 years later. They are reliable with incredible staying power, keeping them on the road for years. They are functional with comfort too. We'd take a little boring if it means having a reliable car that saves us money.
16. Subaru Forester
Another vehicle that will easily exceed 200,000 miles, and one that many owners are driving for over a decade. If you do a poll of all drivers that still have their car after driving it for over 10 years, the Forester will be high up that list. It is a vehicle that is designed for a long-term relationship.
There is an owner of Subaru Forester in Slovenia (Europe) who has driven over 600,000 miles with his 20-year-old car. It (and he) shows no signs of stopping.
17. Toyota Corolla
Toyota Corollas are popular vehicles, and it seems like everyone knows someone who knows someone who owns one. If you take the time to read some reports, you will see the reason for this. It ranks among the best for reliability, meaning that you can go farther with little maintenance or repair.
Give your Toyota Corolla a little love, and you can expect to have this car for over a decade.
If you love the mechanical side of cars, this video is an interesting watch. The guys at Car Throttle, a UK car YouTube channel, take a look inside an engine with over 400.000 miles.
Tips For Making Your Car Last 200,000+ Miles
As you know by now, most cars made in the last 20 years or so are built to last.
It is not uncommon for modern cars to drive for more than 200,000 miles.
However, no matter how reliable the car, without proper maintenance, it will very likely break down much sooner than that. So, to help keep your car running for as long as possible, here are some pro maintenance tips you should follow.
1. Regular Check-ups
What is the worst that can happen? You go in for a check-up, there is nothing wrong with your vehicle, you pay for the service, and you go home a little out of pocket. But, what if there is something wrong?
With regular check-ups, you can spot the problems before they become big problems. Do you need fluids topped up? Are your wheels unaligned? Is something loose and needs tightened? With regular checks, you never have to worry about the small problems developing into major ones.
2. Regular Maintenance
This goes hand in hand with the check-ups. If you have a small problem, then fix it before it becomes a major problem. Fixing the small problems saves you a lot of money in the long run when compared to fixing one large problem.
Often the small problems, if left unattended, start to cause other problems. When that starts to snowball you can end up having to pay a lot of money or, in a worst-case scenario, buying a new vehicle. Have your vehicle checked regularly and fix the small problems as they crop up.
3. Change Your Filters
Changing the filters in your vehicle is often overlooked. The reason for this is that problems do not generally show until it is too late. A typical car has five different filters:
Oil filter
Air filter
Transmission filter
Cabin filter
Fuel filter
You can drive for miles and miles with dirty filters with no problems but, when those problems show, it is often too late.
When you go in for your regular check-ups or regular maintenance, have the filters changed when you need them changed. Clean filters are better for your vehicle and limit the number of problems which you will have.
4. Drive With Care
You may feel like a racecar driver at times, but you are not one. If you drive like you are in a race, then you are going to wear your car components quicker. Lots of accelerating and braking takes its toll on your engine and can wear out the disposable parts, such as the brake pads. Driving like that will also use more gas, which costs you more money.
Related: How Long Do Car Brake Pads Last? A Comprehensive Guide.
If you drive smoothly and evenly, you are caring for the major controls in your car and ensuring that your parts last as long as possible. Drive calmly, and you will save money and protect your car.
5. Change Your Oil
The oil is the lifeblood of your car. The oil helps to lubricate the inners if your car and keeps everything running smoothly. When you are choosing your oil, it is always recommended that you stick with the manufacturer's recommendations. You should always make sure that your oil is at the correct level. If the oil gets too low, then parts can begin to rub against each other and wear out.
When your oil gets dirty, which it will do over time, the dirt will also be abrasive to the parts inside of your car. If you do not replace your oil, then it can cause bigger problems. If you do not change the oil regularly, then you will also need to flush the oil in your car, and this costs you more money.
6. Clean Your Car
When you are changing your oil regularly, you are helping to keep the inside of your car clean. You should also do the same with the outside of your car. Dirt and grime, especially salt in winter climates, can damage the exterior of your car if not taken care of. When you clean your car, not only does it look good but it elongates its life too.
Related: How To Clean Your Car Seats – The Complete DIY Guide
When you wash your car, make sure that you get the underneath as well as the outside. Wash your car regularly, and you will save a lot of money, all for a couple of dollars every week or so.
7. Warm The Oil
This is particularly important in colder climates. When you start your vehicle, you should let it sit stationary for thirty seconds to allow the oil to circulate and become more viscous. If you get driving straight away, then the oil cannot effectively do its job, and you are going to get more friction. Thirty seconds is all you need, then drive carefully until your engine has warmed up.
8. Lighten Your Load
Do you have stuff sitting in your car? There are times, of course, when you need to ship things from place to place, but you should not do so unnecessarily. If you have junk just sitting in your car, then that extra weight is taking its toll on the struts, shocks, wheels, axles, engine, and more. The lighter you make the car, the less strain it is going to take. Less weight also means more mileage from your tank of gas. You save money all around when you lighten your load.
9. Top Up Your Fluids
Many cars will give you a warning light when fluids are low, while others will not. Either way, it is a good idea to check your fluids regularly and top them up when they are low. If a fluid runs out or gets low, then it is not going to be able to do its job, and that can cause bigger problems. If the fluid is empty, it can also damage the mechanisms which dispense the fluid. Keeping your fluids topped up is easy to do and makes a big difference to your vehicle.
10. Check Your Tires
If your tires are not inflated to the correct pressure, then you are not going to get as many kilometers out of each tank of gas. This costs you unnecessary money. The other thing which this does is take its toll on your car parts.
Related: How Long Should Your Tires Last And How To Make Them Last Longer?
Uneven driving experience is not only unsafe but can put a strain on the mechanical parts of your car. By keeping your tires at the correct pressure, you are lengthening the life of your car and saving yourself a lot of money.
11. Check Your Battery
There will come a time when you need to replace the battery, and that is a simple thing to do. If the battery is old or is not used for a long time, it can die.
Related:
This can result in you having to get a jump-start or call out a mechanic. Using a low battery can also take its toll on the electrical components of your car. Checking your battery from time to time, and replacing it when needed will save you money.
Wrapping Up
Many vehicles on the market offer you value for money. If you invest in a vehicle that is going to last, then you are not going to need to buy a new one for at least 10 years or 200,000 miles.
Always remember to focus on a vehicle that is reliable, but also one that you want to have for at least a decade; you need a vehicle that you feel comfortable driving.
Once you have that, our 11 simple tips which will help to keep that vehicle running for longer. It only takes a few minutes here and there to ensure that small problems do not grow into large ones. Take the time to maintain your car, and it will last longer than you ever thought possible.