Note: We received this product for free. No other compensation was provided, and as always, all opinions are our own. We may earn money from links on this page, but we only recommend products we back. Learn more.
Home security has become a serious concern for people all over the world in the last few decades, and modern technologies are improving in leaps and bounds to cover this growing need.
Not only do people want to protect their homes, to maintain what is meant to be a safe haven for residents, but also to ensure the safety of their families, pets, and belongings. Safety and security are more than just luxuries – they are basic human needs.
These days, home security doesn't have to mean huge, extreme, or expensive security measures, such as a razor wire fence or a fancy built-in alarm system. There are plenty of small and affordable ways to keep an eye on your home and feel secure in it.
GALAYOU's 2K G2 Indoor Security Camera is one such solution, and it is built to be efficient, affordable, and discreet. Read on to find out if this could be the security camera for you.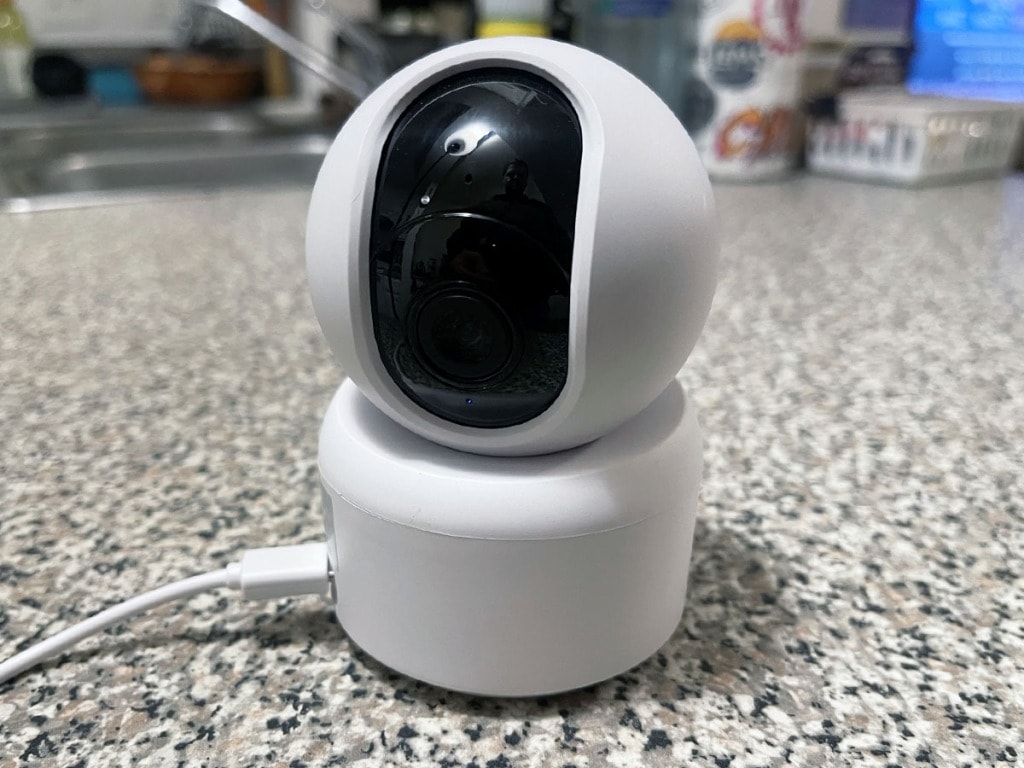 Packaging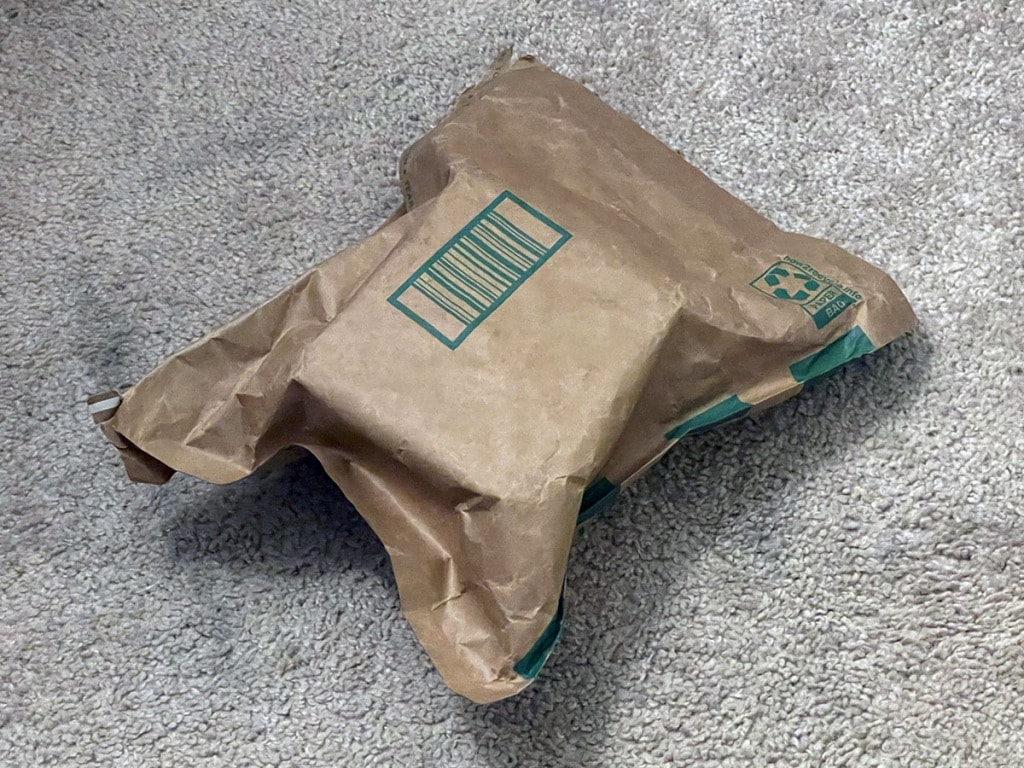 The GALAYOU G2 Camera arrived in a simple and economical brown paper shipping bag. Inside the bag, the camera was packed in an appropriately small box that was marked with simple GALAYOU branding.
I was really pleased by the lack of excessive packaging materials for such a small object, but I was equally pleased that it didn't arrive in just the branded box. That would be a dangerous idea for a breakable item.
There was no Styrofoam or excess paper used to package the camera, so although GALAYOU doesn't shout it from the rooftops, it seems they take some pride in being sustainable. Environmentalism is a trait I look for in every company that I support, and means I will bookmark them for future use.
Appearance
This indoor security camera is small, and can be discreetly placed wherever it is needed in the home. It has a white frame and a black plastic cover over the camera lens, making it fairly inconspicuous and easy to blend into just about any indoor landscape, since most ceilings are white.
Installation is both simple and versatile. You could plug the camera in for use on the countertop, from where it could be regularly moved to where it is needed, especially if you only have one. Or you could take the time to install it on the ceiling for a more permanent solution – the perfect answer if you are able to buy as many as you need.
I live in an apartment, and I like having a camera installed near the door – it makes me feel safer when I'm home alone, and allays my worries when I leave my home unattended to go on vacation.
Since we live in an apartment complex, maintenance people occasionally stop in while we're not at home to take care of little issues. This camera allows me to check-in on their progress, and since it blends in so well, the maintenance staff aren't made uncomfortable by my security measures.
Smart Home
It's no secret that "smart home" devices are the way of the future. You can connect all your devices, including your washing machine, espresso machine, wall lights, and of course, indoor cameras to your phone, and all can work in sync to give you the most convenient and safe living experience possible.
However, even if you can't afford an entirely smart home, it makes perfect sense for at least your security system to be compatible with your phone. In my opinion, there would be little point in equipping home security measures if I couldn't attempt to ward off an intruder before they enter my home. The connection to my phone would allow me to do this.
Features
The GALAYOU Security Camera allows me to feel safe, thanks to its many useful and modern features. You might want to activate a siren to ward off a potential intruder, screen grab an image of someone attempting to enter your home without permission, or speak to your dog who is home alone. Here are all the features this camera offers:
2K resolution for high-definition horizontal images.
Anti-noise two-way audio to communicate with your family, your pet, a potential intruder, or the maintenance staff.
Easy connectivity to the Wansview Cloud app through Google Play Store or Apple App Store.
355-degree pan coverage and 52-degree vertical tilt.
4 programmable fixed positions can be favorited.
2.4 Ghz Wi-Fi connectivity.
Enhanced night vision.
Motion detection and siren.
24/7 SD card storage that is hidden, and can only be seen or accessed when the camera is manually tilted upward. Cloud storage is optional.
Privacy mode.
Compatible with Alexa and Google Assistant.
Protection and Affordability
Not long ago, a thief cut the catalytic converter out of my car, right outside my window! If I had had my indoor camera at the time, it could have recorded evidence of the theft, along with video of the person who stole my expensive car part, and their vehicle.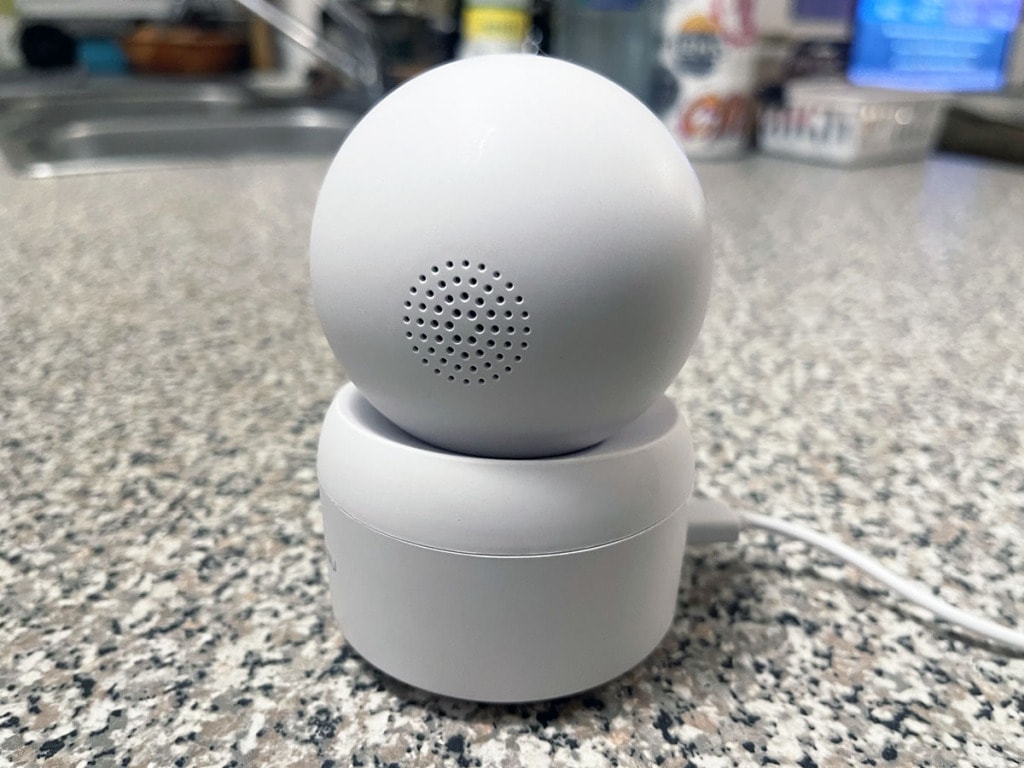 With these cameras being so affordable, I can now install a few of them throughout my home to upgrade my security and prevent any future mishaps, rather than feeling defenseless or hopeless when something happens.
From a more personal perspective, my husband and I often have to leave our dog, Lady, alone when we go to work or the shops. It may sound strange, but it's nice to be able to check in on her and make sure she's safe while we're away. I imagine it would be wonderful for people to be able to check on, or even speak to, their children, housemates, or aging parents, too.
Increase Your Safety and Security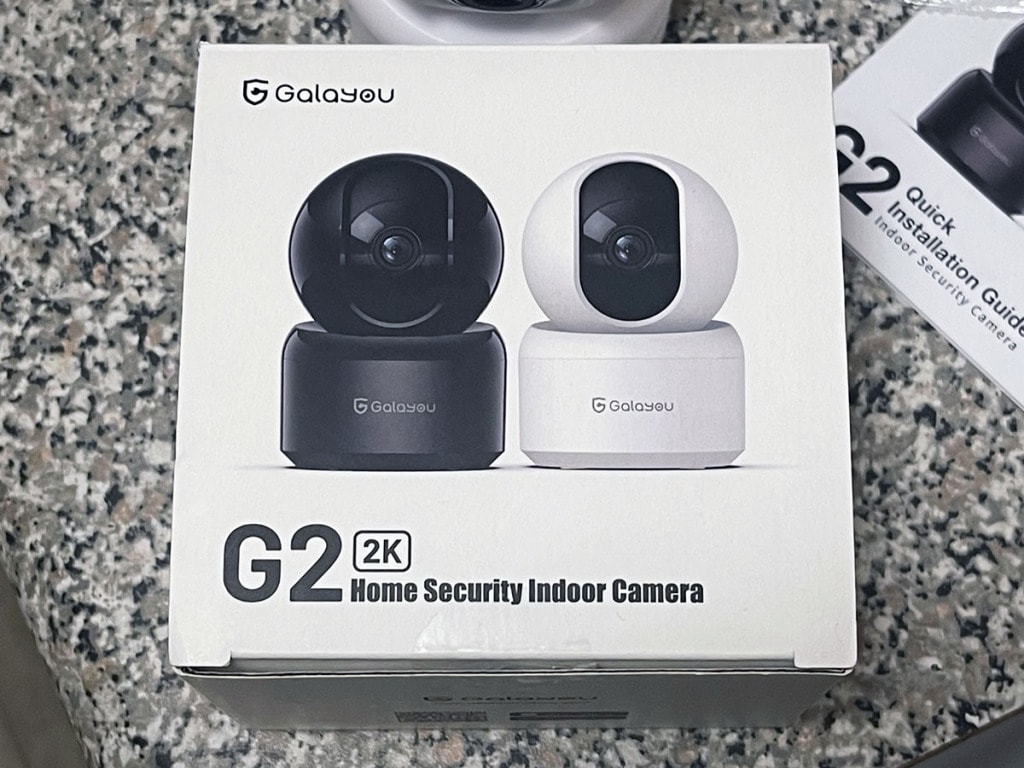 Don't allow yourself to be defenseless when you could protect your home with one or more affordable and simple GALAYOU 2K G2 Indoor Security Cameras. I know I feel more empowered having one in my home.
As an added bonus, it's fun to chat to your spouse, housemate, kids, or even pets through the app when you're in separate rooms or away from home. All in all, I definitely recommend this high quality, discreet, and well-designed security camera for anyone who is looking to boost their basic home security.